Ithaca Commercial & Industrial Electrical Services
Specialized Services for Tompkins County Enterprises
Welcome to John Mills Electric, your one-stop solution for all your commercial and industrial electrical needs. With our expertise and dedication, we can handle any project, whether it involves long-term maintenance of your office building, upgrading outdated wiring systems, or ensuring the smooth operation of task-critical electrical equipment.
Our team of skilled electricians is equipped to design and install customized electrical systems tailored to your specific commercial or industrial requirements. We take pride in implementing high-efficiency solutions that are not only cost-effective but also reliable and geared to optimize your property's performance. At John Mills Electric, our commitment to excellence ensures you receive the most dependable electrical system that caters to your unique needs.
Specialized Facilities Deserve Specialized Services
Our commercial and industrial electricians understand that specialized facilities require equally specialized services to ensure the seamless operation of our customers' electrical systems.
We recognize that each specialized facility has its own set of challenges and requirements, which is why we take the time to thoroughly assess your needs and develop a comprehensive strategy to address them. Whether you operate a healthcare facility with critical life-saving equipment, a data center that demands an uninterrupted power supply, or a manufacturing plant with complex machinery, our team is well-equipped to handle your specific electrical needs.
By choosing John Mills Electric, you can rest assured that your specialized facility will receive the dedicated attention and expertise it deserves. Our commitment to quality, reliability, and customer satisfaction makes us the ideal partner for all your specialized electrical service needs.
Ready to see how our Ithaca commercial and industrial electricians can help you? Call us at (607) 600-8030 today!
What Makes Us Qualified to Serve Commercial and Industrial Customers?
Extensive experience: Since 1978, we have been catering to the electrical needs of commercial and industrial clients, giving us a deep understanding of the unique requirements and challenges these sectors present.
Licensed and insured: We are a fully licensed and insured electrical service provider, ensuring that our work meets industry standards and provides peace of mind for our clients.
Union electricians: Our team consists of union electricians who have undergone rigorous training and adhere to strict safety guidelines, ensuring high-quality workmanship in every project.
Customized solutions: We specialize in designing and installing electrical systems tailored to the specific needs of commercial and industrial properties. This includes energy-efficient solutions that optimize performance and reduce operational costs.
Reliability and professionalism: Our commitment to providing reliable and professional services has earned us a solid reputation among our commercial and industrial clientele.
Emergency services: We understand that electrical emergencies can have significant consequences for businesses. That's why we offer 24/7 emergency services to promptly address any urgent electrical issues.
Customer satisfaction: Our focus on building long-lasting relationships with our clients ensures that we deliver services that not only meet but exceed their expectations.
Whether you're looking for an all-new electrical system, equipment installation, or emergency repairs, the team at John Mills Electric can get the job done right. Call our Ithaca office at (607) 600-8030 today to learn more about our commercial and industrial electrical services!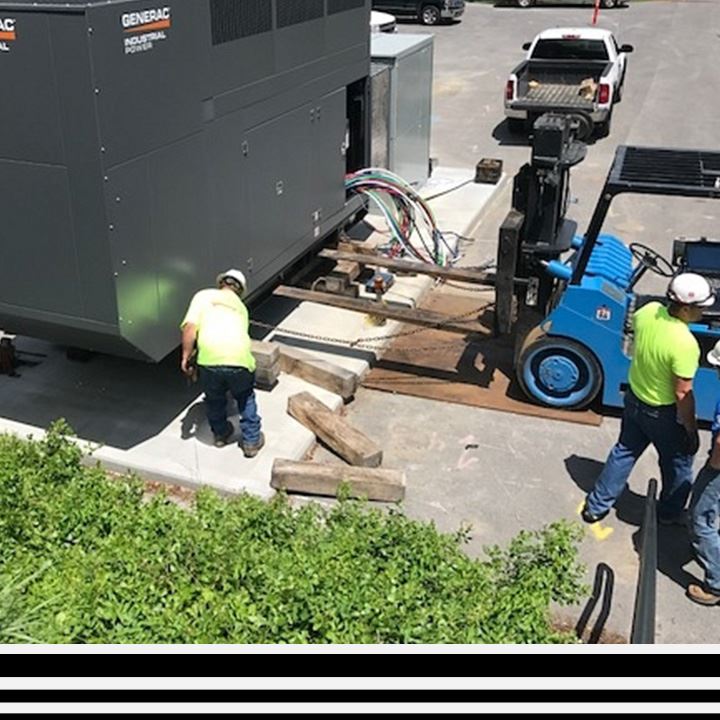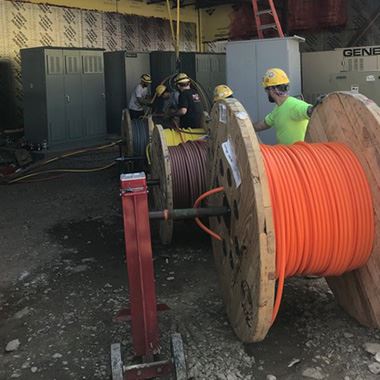 John Mills Electric, Inc.'s Blog
Recent Posts
Want all the latest news or updates? Browse through our blog to read our most recent posts and featured articles.
What Are Our Commercial and Industrial Electricians Capable Of?
Retrofitting and additions: We update existing electrical systems to accommodate new technologies, improve energy efficiency, and enhance safety. This includes adding or upgrading wiring, outlets, and fixtures to meet your evolving needs.
Maintenance, repair, and replacement work: Our team provides routine maintenance and prompt repairs to keep your electrical system in optimal condition. We also replace outdated or damaged components to ensure safety and reliability.
Lighting: We design, install, and maintain various lighting solutions for residential and industrial applications, including energy-efficient LED lights, security lighting, and custom lighting designs.
Additional electrical circuits: We install new circuits to accommodate increased power demands, such as additional appliances or machinery, ensuring that your electrical system can safely handle the load.
General troubleshooting and repair: Our skilled electricians diagnose and resolve a wide range of electrical issues, from faulty wiring to malfunctioning equipment, ensuring the smooth operation of your electrical system.
Switchboard installation: We install and upgrade switchboards for both commercial and industrial properties, improving power distribution and safety.