Ithaca Electrical Installation Services
Safely Installing Quality Fixtures and Appliances for Tompkins County Customers
At John Mills Electric, we specialize in providing top-quality electrical installation services to residents of Ithaca, Tompkins County, and the surrounding areas. Our experienced team of electricians is dedicated to ensuring the safety and efficiency of your home's electrical system, whether you're building a new house, renovating your current property, or simply in need of an upgrade.
What Can We Install for You?
Electrical wiring: From new construction projects to rewiring older homes, our team will design and install a safe, efficient, and code-compliant electrical system tailored to your specific needs.
Lighting: Illuminate your home with energy-efficient lighting solutions, including LED lights, recessed lighting, outdoor lighting, and smart lighting systems that can be controlled from your smartphone or tablet.
Switches and outlets: We can install and replace standard switches, dimmer switches, GFCI outlets, and USB charging outlets to meet your home's unique requirements.
Electrical panels: To ensure the safety and efficiency of your home's electrical system, we offer electrical panel upgrades to accommodate increased power demands and protect your property from potential hazards.
Home generators: Protect your home and family from unexpected power outages with a reliable home generator. Our team will help you choose the right generator for your needs and provide expert installation services.
Smart home and automation devices: Transform your home into a modern, connected living space with smart home automation. We can install and configure a wide range of smart devices, such as thermostats, security systems, and entertainment systems.
Electric vehicle charging stations: As electric vehicle adoption continues to grow, we offer installation services for home charging stations to make it convenient and easy for you to charge your EV.
And more!
Call our Ithaca electrical installers at (607) 600-8030 to learn more about how our residential electrical installation services can enhance the safety, efficiency, and functionality of your home.
Why Opt for Professional Installation?
Safety: Electrical work can be hazardous if not performed correctly. The professional electricians at John Mills Electric have the necessary training, experience, and tools to ensure that all installations are done safely, adhering to local codes and regulations. This reduces the risk of accidents, fires, or other dangers associated with improper electrical work.
Expertise: Our professional electricians possess extensive knowledge about various electrical systems, components, and best practices. We can identify potential issues, offer suitable solutions, and help you make informed decisions about your electrical needs.
Quality workmanship: A professional installation from John Mills Electric ensures that the work is done to the highest standards, using quality materials and techniques. This results in a reliable and efficient electrical system that will last for years to come.
Time and cost savings: Attempting DIY electrical work can lead to costly mistakes and additional repairs. Hiring our professional electricians can save you time, money, and the hassle of fixing errors or dealing with potential hazards.
Warranties and support: Professional electrical contractors like John Mills Electric offer warranties on their work, giving you peace of mind knowing that you're covered in case of any issues. We also provide ongoing support and maintenance services to ensure the longevity of your electrical system.
Code compliance: Our professional electricians are knowledgeable about local building codes and regulations, ensuring that your electrical installation meets all the necessary requirements. This is particularly important when it comes to selling your property or obtaining insurance, as non-compliant electrical work can cause significant problems.
Increased property value: A professionally installed and well-maintained electrical system can increase the value of your property. It demonstrates to potential buyers that the home has been cared for and that its electrical components are safe and reliable.
Put your installation project in good hands – call our Ithaca and Tompkins County installers at (607) 600-8030 today!
"Would highly recommend them!"

They were amazing, not only in service but in quality.

Jennifer T.

"I highly recommend John Mills electric for all your electrical needs."

They were on time, very professional, and completed the job within the specified time frame.

Alicia B.
Installing Top-of-the-Line Electrification Solutions from Qmerit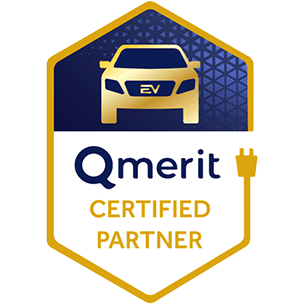 At John Mills Electric, we are committed to providing our clients with the best possible electrical solutions for their homes and businesses. That's why we are proud to partner with Qmerit, a leading provider of top-of-the-line electrification solutions.
Qmerit specializes in delivering innovative, high-quality products and services in the areas of electrical infrastructure, energy management, and electric vehicle (EV) charging solutions. By collaborating with Qmerit, we can offer our clients access to cutting-edge technologies and unparalleled expertise in electrification solutions. By partnering with Qmerit, John Mills Electric is able to offer our clients the latest electrification solutions backed by our team's commitment to exceptional service and workmanship.
Call our Ithaca office at (607) 600-8030 or contact us online today to discuss your electrification needs and discover how our partnership with Qmerit can help you create a more efficient, sustainable, and connected living or working environment!